Anan Jamous
Senior Associate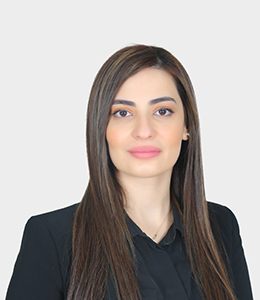 Al Najah National University
Zayed University

Palestinian Bar Association
Ms. Jamous is a Senior Associate at S&B. She is specialized in corporate and business law. She is also an expert in drafting contracts. She has been a certified member of the Palestinian bar association since 2012.
Ms. Jamous has an extensive experience in drafting various legal contracts and has held many senior positions in that regard. She is very skilled in researches and drafting different kinds of legal documents. she is also very skilled at client and corporate consultations, she was a legal consultant to different companies and firms.
She is experienced in procurement matters and is a Certified Advanced Procurement Professional (CAPP) since 2018. she is also a former Member of the Council of Arab Economic Unit and a former Member of Arab Intellectual Property Mediation and Arbitration Society
Ms. Jamous has participated in many courses and training in different legal specialties such as; Intellectual Property, anti-corruption policies, banking operations and international law.
Ms. Jamous obtained her masters in private law degree from Birzeit University in 2012. she also obtained her Master of Arts in Judiciary Studies in 2014 from Zayed University. She was awarded her BA in Law from Al Najah National University in 2009.