Self-restrictions towards supporting the national economy "The Investment sector as a model"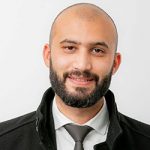 This article addresses the economic situation in Palestine especially the difficulties and obstacles facing the investment sector. The writer starts by discussing the obstacles in the Palestinian investment sector such as; depending on several currencies, the lack of economic and political stability, the poor import situation between Palestine and other countries, in addition to the systematic practices of the Israeli occupation towards defecting investment projects.
The writer then talks about the governing investment laws and regulations in Palestine and their deficiencies. He also draws on his own professional experience to give examples of the obstacles that faces investors and business owners. He further addresses the role of the government and ministries regarding a lot of the difficulties facing this sector.