Dr. Rinad Abdallah
Counselor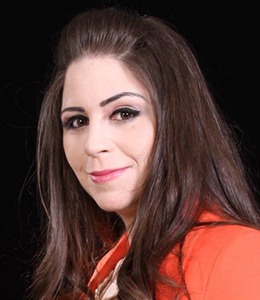 r.abedallah@sharpbeyond.com

Birzeit University
Ain Shams University

Palestinian Bar Association
Palestinian International Arbitration Chamber
Ms. Abedallah is a Legal counsel at S&B. she specializes in constitutional and administrative law. She is also an expert in human rights law. She has been a certified member of the Palestinian bar association since 2013.
She has been a lecturer in the department of law at Birzeit University since 2008. she teaches various legal courses such as administrative, constitutional and business law.
Ms. Abedallah is an experienced human rights trainer with outstanding coalification's. She continuously holds trainings for universities and international organizations. She is also an active member of the Palestinian International Arbitration Chamber since 2014.
She is also distinguished by her research and analytical abilities.in 2014 she was awarded the second place in the Arab Research Competition and studies in Cairo.
Ms. Abedallah has an outstanding record of certificates and diplomas. She received her PHD degree from Ain Shams University in Public Law in 2020. She received her Masters degree in law from Birzeit University in 2013. she was also awarded her BA in Law from Birzeit University in 2008.