Dr. Mahmoud Abu Sway
Senior Partner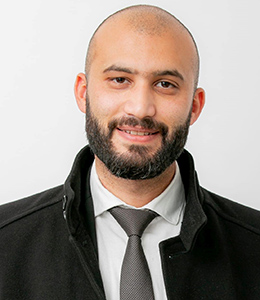 m.abusway@sharpbeyond.com

University of Tunis El Manar
Birzeit University

Palestinian Bar Association
Mr. Abu Sway is a Senior Partner at S&B. His main area of practice is in litigation, civil law, labor law, collection, arbitration and real estate. He has been a member of the Palestinian Bar Association since 2009.
Mr. Abu Sway represents clients (individuals, companies and organizations) before all court levels in Palestine including the Supreme Court and Cassation Court as well as the Constitutional Court. He assists clients to balance the benefits, costs and risks of a case, and choose the most cost-effective approach in consistent with the client's goals and needs.
Mr. Abu Sway is very well-known of providing sophisticated legal opinions to the clients (both written and oral). He is also an expert at negotiating and finalizing deals especially real estate deals.
Aside from his practical experience, Mr. Abu Sway is a part time lecturer in the department of law at Birzeit University. He previously worked as a legal assistant at the Minister Office for Administrative Development and Planning. He also worked as a coordinator for the Constitutional Law Unit at the Faculty of Law and Public Administration at Birzeit University, and a coordinator for the project of developing higher education at Birzeit University funded by the European Union.
He participated in several research papers in local and international conferences. He has published many studies and books in the field of the international and constitutional law, and human rights.
Mr. Abu Sway is a holder of Ph.D. degree from the University of Tunis El Manar in Tunisia. He obtained his Master's degree in Public Law from the Faculty of Law and Public Administration at Birzeit University. He was awarded his Bachelor degree from the same university (with Honors).